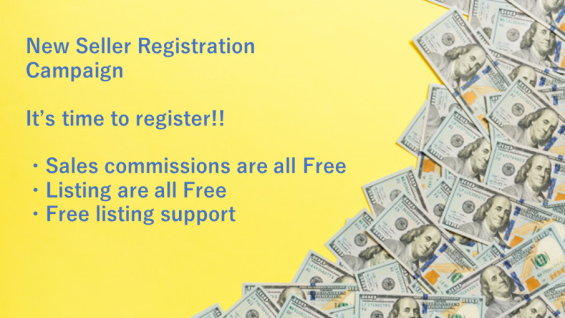 New Seller Registration Campaign!!
Applicable new Sellers* will pay no sales commission fees from January 1st, 2021 until December 31st!
Requirements
- New Sellers that do not sell on other E-commerce websites (with the exception of a company website).
- Only applies to sales of semiconductor manufacturing equipment and semiconductor manufacturing parts.
Application Method
- Send an email with the subject line "New Seller Registration Campaign application" to support@layla-ec.com
LAYLA Seller Features
- Unlimited listings.
- No registration fees, listing fees, or weekly/monthly/yearly membership fees.
- Bulk upload listing assistance.
- Ready and available support teamto help with inquiries and sales.

See this page for more information about becoming a Seller on LAYLA!
> Start Selling